First we submit a design that the customer is pleased with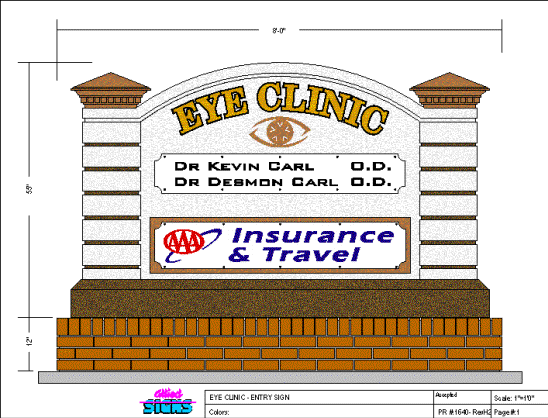 Then once approved, we start on permit and construction detail drawings, including sign placement, footing details, carcass construction and HDU panel distribution. All of these drawings are needed for permits and to make sure the materials are used wisely and keep the cost to a minimum for the client.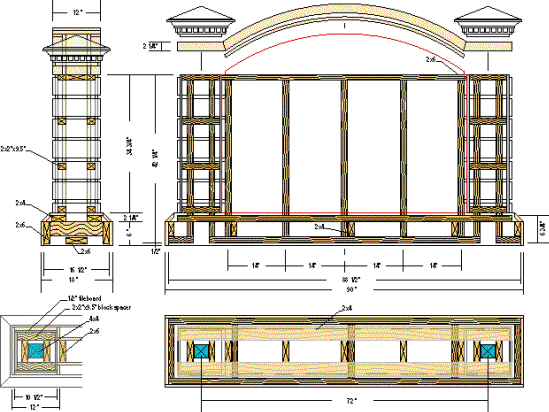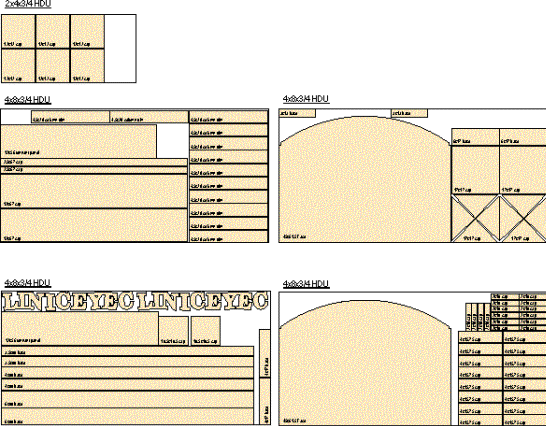 Then we start on the carcass using 2x cca treated lumber. We apply the base HDU components that must be in place before other parts of the frame can be built. Careful planning is needed, as it is easy to work oneself into a corner, ie building and applying one component then having to remove it when you realize another part of the frame needs done first. Then the end columns are build of 1/4" concrete board. The edges are taped and troweled for strength.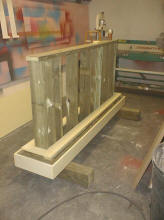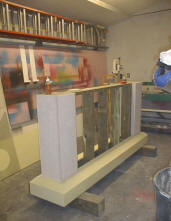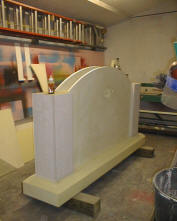 Next its ready for the HDU facing on both sides. We hand route out the logo design with a dremel tool into the facing before applying it to the sign. The columns also receive caps. All HDU joints are glued with polyurethane glue.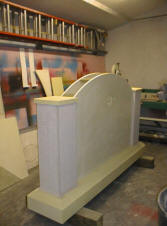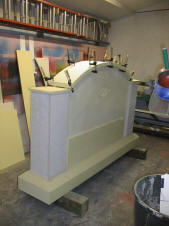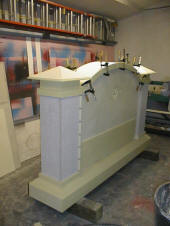 Next its time for the arched top and the basic part of the Column Caps. The arched top requires multilayer gluing of thinner strips of HDU panels, since a full thickness HDU panel is too rigid to arch on its own. Also custom table saw jigs are made to make the unique cuts required for the Column Caps. We then finish the colonial trim details on the sign. Again all components are carefully glued into place. After corner and edge clean up using a chisel and rasp file, we are ready to start priming the corners and crevices of the sign with a acrylic textured primer.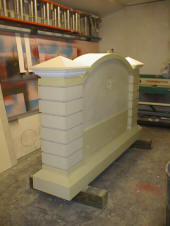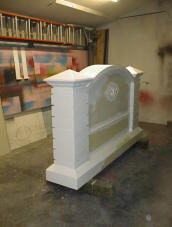 Next we spray the whole sign with a acrylic texture using a texture gun. Its a very messy job. Also we apply acrylic paints to the sign so it will have the designed look and color, making routed sections and trim pieces stand out. Also cutout HDU letters are affixed to the face of the sign. This really gives the sign good dimension on the face. All HDU lettering and alumabrass facing are hand cut with a hand jig saw.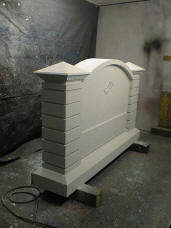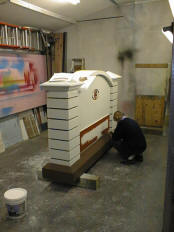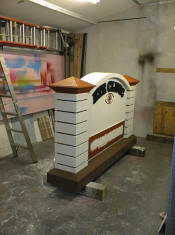 Finally after applying the tenant panels and Alumabrass facing on the letters, we have a finished sign, ready to be field installed. We set the concrete footings and did the mason work on the brick base well before starting the inside shop work, so it would have time to cure before installation.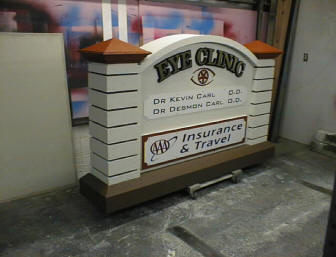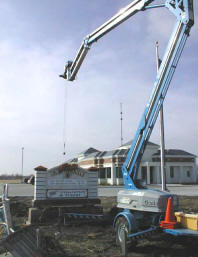 These type of signs represent some work, but are very eye catching in contrast to a simple panel sign with vinyl lettering.